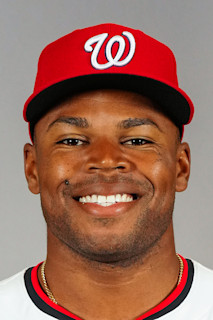 Every time fans turn around it feels like the Diamondbacks enter a new trajectory, either they are on the precipice of sweeping a team or being swept. The good news is the Diamondbacks already have more wins this year than last with a much younger team. Christian Walker is currently at 29 home runs which is tied for his career high. The Arizona organization has decided at this point to let the young bucks play and tonight they cashed in big. Beating the Giants 3-2 is a huge momentum boost for a young team after losing 2 consecutive tough games to them.
Stone Garrett in his first professional game earned an RBI and a run while rookie Jake Mccarthy earned 2 runs earning the D-backs a big win. There aren't many things better then a low salary team being able to cash in with rookies. The bad news for fans, with the San Diego Padres finally becoming aggressive with their money, the only route to success is the young players. Currently Juan Soto is under a 2 year contract which he will probably sign a 10-12 year extension for almost 500 million, he will play 2 extra years for the Padres then be shipped out like they historically do. Fernando Tatis Jr. suspension would normally be a huge relief but it's too late this year for the Diamondbacks to take advantage of that. So Arizona is currently playing to improve over the next two year and hopefully make a push in three years.
Diamondbacks fans have to be getting tired of this rebuilding cycle, but the good news is Arizona actually has some great rookies playing right now. The best is clearly Alek Thomas, defensively he is sound and offensively he is a great hitter that can hit anywhere on the field. Stone Garrett made his first appearance where his first hit was the only score of the game. Jordan Luplow, Gerldo Perdomo, and Jake Mccarthy are also coming into themselves as pro players. This team has a lot of hope in the future as long as GM Mike Hazan doesn't decide to blow up the roster and continue to rebuild. The Diamondbacks outfielders seemingly have a competition every game on who the best outfielder is. Today was Daulton Varsho and Geraldo Perdomo, Varsho in the bottom of the eighth making a potential game saving catch instead allowing the lead off runner a easy double and in the bottom of the ninth Perdomo making a very athletic double play to allow only one more out in the game.