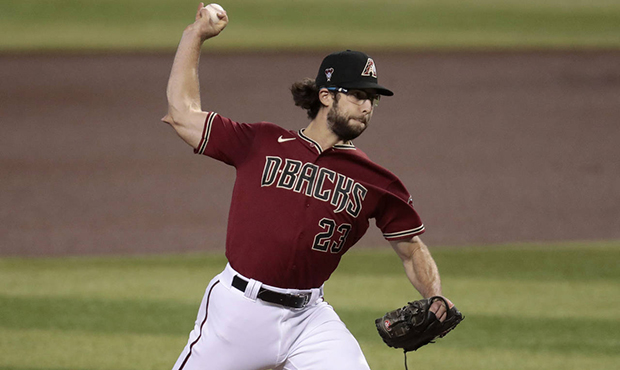 In today's victory over the San Francisco Giants, Zac Gallen did something he has never done before… pitched in the 8th inning. It's crazy to think of how great of a pitcher is and today is the first time he threw even one pitch in the 8th inning. For the third game in a row, Zac has thrown 7 innings of shutout, meaning that he has not allowed even 1 run since the second inning on August 2nd against the Guardians.  Arizona was able to take advantage of Zacs amazing pitching scoring 5 runs in the first 7 innings, but one player in particular, has been very stout on offense.
Yesterday was Stone Garrett's first appearance in the MLB and he recorded 2 doubles and a walk due to catcher interference. Today Stone Garrett recorded 2 more hits and another run along with another double making this one of the hottest starts as a rookie in Dback history.  This is another rookie Arizona fans can look forward to seeing in the near future.
This was an all-around great performance by Arizona, this is their potential. A pitcher pitching a shutout and great batting with 13 hits in the game and all the hits were great contact hits. The only way it could've been more complete would be a Christian Walker home run to break his record for most home runs in a season. Daulton Varsho has seemingly increased confidence hitting the ball opposite field which has been a problem for him, but also taking more control on defense calling Christian Walker off to complete the catch.  If Arizona wants to continue focusing on speed and contact baseball and trying to play moneyball with this formula these will be the games that advance Arizona going into next year.