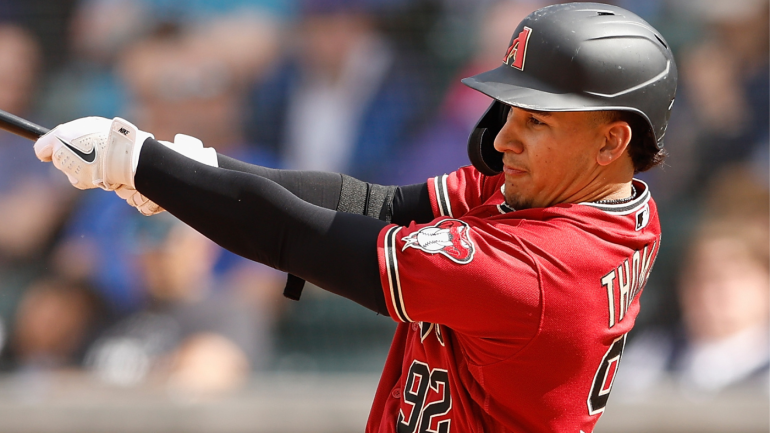 Over the previous 6 games, the Diamondbacks have only hit 2 home runs despite being in second place for most home runs in the national league. Today Arizona proved why they are in second place smashing 5 home runs in Pittsburgh today. Walker, Thomas, Marte, and McCarthy all hit homers today leading Arizona to an 8-6 victory over the Pirates in the first of a 10 game road streak. Rookie sensation Alek Thomas hit two home runs today making it his first multi home run game and now has 5 home runs this season.
While hitting 5 home runs in today's game was very impressive, there is plenty more to talk about including Ketel Marte having a 15 game hitting streak. To put that streak into perspective he is hitting over .390 since the streak started against the LA Dodgers on May 18th.
Arizona all year has struggled with relief pitching until recently. The relief pitchers have been stepping up in recent games to much of the Diamondbacks relief. Today Merril Kelly had an average game at best. Allowing 3 runs in 5 innings walking 4 players. In the 6th inning Mantiply continued his streak of another inning with 0 runs, next up was Ramirez allowing 0 runs, and finally Poppen continued to make it 6 outings in a row with 0 runs allowed. The blemish with pitching today was Wendelken allowing a 3 run home run in the bottom of the 9th doubling Pittsburgh's score. Wendelken was pitching great until today so hopefully this is a one off. Melancon was able to clean up in the 9th inning only allowing one hit before retiring 3 in a row.
Winning the first game of a long road streak is crucial. Despite Merril Kelly's struggles as of late including allowing 20 runs in the last 22 innings pitched they were able to manufacture runs and overcome early pitching struggles. The news also came out today that Nick Ahmed will be out for an undetermined time as he has re injured his arm that he has been struggling to rehab for 3 years now.